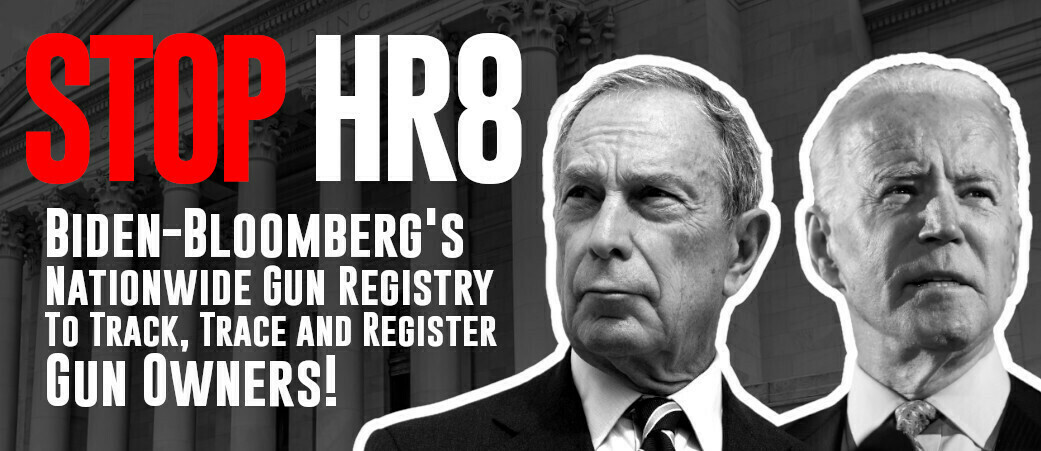 Thank you for taking action against the Biden-Bloomberg Universal Gun Registration, H.R. 8!
By creating a national database of every gun and gun owner in America, this bill lays the foundation for a national gun confiscation operation. 
IT MUST BE STOPPED AT ALL COSTS!
Help us hold the line for the Second Amendment -- make a donation TODAY! 
Donated before using an account?
Login